Restorative Dentistry: Smile Repair & Toothache Relief
It's great news that the incidence of tooth decay has significantly diminished over the years due to the use of fluorides and an increase in patient awareness. However, teeth are still susceptible to decay, infection, and breakage and sometimes need to be restored back to health. Through improved techniques and modern technology, we are now able to offer more options for restoring a tooth back to its normal shape, appearance and function.
Should your teeth ever require a restorative treatment, you can rest assured knowing we will always discuss with you the available options, and recommend what we believe to be the most comfortable and least invasive treatment. Providing you with excellent care is our number one priority when creating your beautiful smile.
Reasons for restorative dentistry:
Enhance your smile.
Fill in unattractive spaces between teeth.
Improve or correct an improper bite.
Prevent the loss of a tooth.
Relieve dental pain.
Repair damaged and decayed teeth.
Replace missing teeth.
Replace old, unattractive dental treatments.
Restore normal eating and chewing.
Remember to give your teeth the attention they need today!
Root Canal Therapy
Root canal therapy is needed when the nerve of a tooth is affected by decay or infection. In order to save the tooth, the pulp (the living tissue inside the tooth), nerves, bacteria, and any decay are removed and the resulting space is filled with special, medicated, dental materials, which restore the tooth to its full function.
Having a root canal done on a tooth is the treatment of choice to save a tooth that otherwise would die and have to be removed. Many patients believe that removing a tooth that has problems is the solution, but what is not realized is that extracting (pulling) a tooth will ultimately be more costly and cause significant problems for adjacent teeth.
Root canal treatment is highly successful and usually lasts a lifetime, although on occasion, a tooth will have to be retreated due to new infections.
Signs and symptoms for possible root canal therapy:
An abscess (or pimple) on the gums.
Sensitivity to hot and cold.
Severe toothache pain.
Sometimes no symptoms are present.
Swellingand/or tenderness.
Reasons for root canal therapy:
Decay has reached the tooth pulp (the living tissue inside the tooth).
Infection or abscess have developed inside the tooth or at the root tip.
Injury or trauma to the tooth.
What does root canal therapy involve?
A root canal procedure requires one or more appointments and can be performed by a dentist or endodontist (a root canal specialist).
While the tooth is numb, a rubber dam (a sheet of rubber) will be placed around the tooth to keep it dry and free of saliva. An access opening is made on top of the tooth and a series of root canal files are placed into the opening, one at a time, removing the pulp, nerve tissue, and bacteria. If tooth decay is present, it will also be removed with special dental instruments.
Once the tooth is thoroughly cleaned, it will be sealed with either a permanent filling or, if additional appointments are needed, a temporary filling will be placed.
At the next appointment, usually a week later, the roots and the inside cavity of the tooth will be filled and sealed with special dental materials. A filling will be placed to cover the opening on top of the tooth. In addition, all teeth that have root canal treatment should have a crown (cap) placed. This will protect the tooth and prevent it from breaking, and restore it to its full function.
After treatment, your tooth may still be sensitive, but this will subside as the inflammation diminishes and the tooth has healed.
You will be given care instructions after each appointment. Good oral hygiene practices and regular dental visits will aid in the life of your root canal treatment.
Dental Implants
Inlay Restorations
Onlay Restorations
Composite Fillings
Crowns (Caps)
Dentures & Partial Dentures
Fixed Bridges
Meet Your Award Winning Dentist
The Proof is in Our Patients

Dr. Russo is very dedicated to his patients! He's very attentive and makes you feel very comfortable! The staff is super friendly and accommodating!
The best dentist ever! I have been coming here since I was 14 and I love it. I'm getting my teeth whitening soon
MOST INSURANCES WELCOME AND MAXIMIZED!
Contact us and schedule your visit today. 
Most Insurances Welcomed and Maximized
We'll make the process of paying for your dental care as simple as possible! Our office accepts a wide variety of insurance plans, and we're always happy to file your claim for you so that you can be sure to receive the maximum benefits available to you. Clifton Dentist – Dr. Roberto Russo & Dr. Mike Shulman is in network with Delta Dental, Cigna, Metlife, Aetna, Guardian, Ameritas, Principal, United Healthcare, United Concordia, Assurant, GEHA, Careington, Humana, TDA, BlueCross BlueShield and more! Call us today to find out how we can maximize your insurance plan!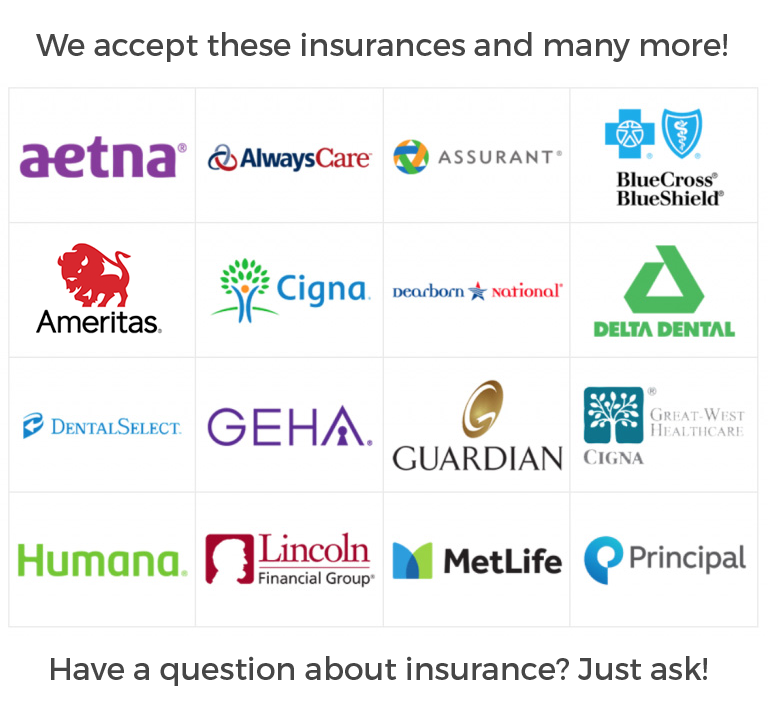 OUR LOCATION Clifton Dentist – Dr. Roberto Russo & Dr. Mike Shulman
| | |
| --- | --- |
| Monday | 9:00 AM – 6:30 PM |
| Tuesday | 11:00 AM – 7:00 PM |
| Wednesday | 10:00 AM – 7:30 PM |
| Thursday | 11:00 AM – 7:30 PM |
| Friday | By Appointments Only |
| Saturday | By Appointments Only |
| Sunday | Closed |
A Full Array of Cosmetic Dentistry, and General Dentistry Options.
Open Daily For Your Convenience!
A State-of-the-Art Dental Facility to Best Serve Our Patients in Clifton, NJ.